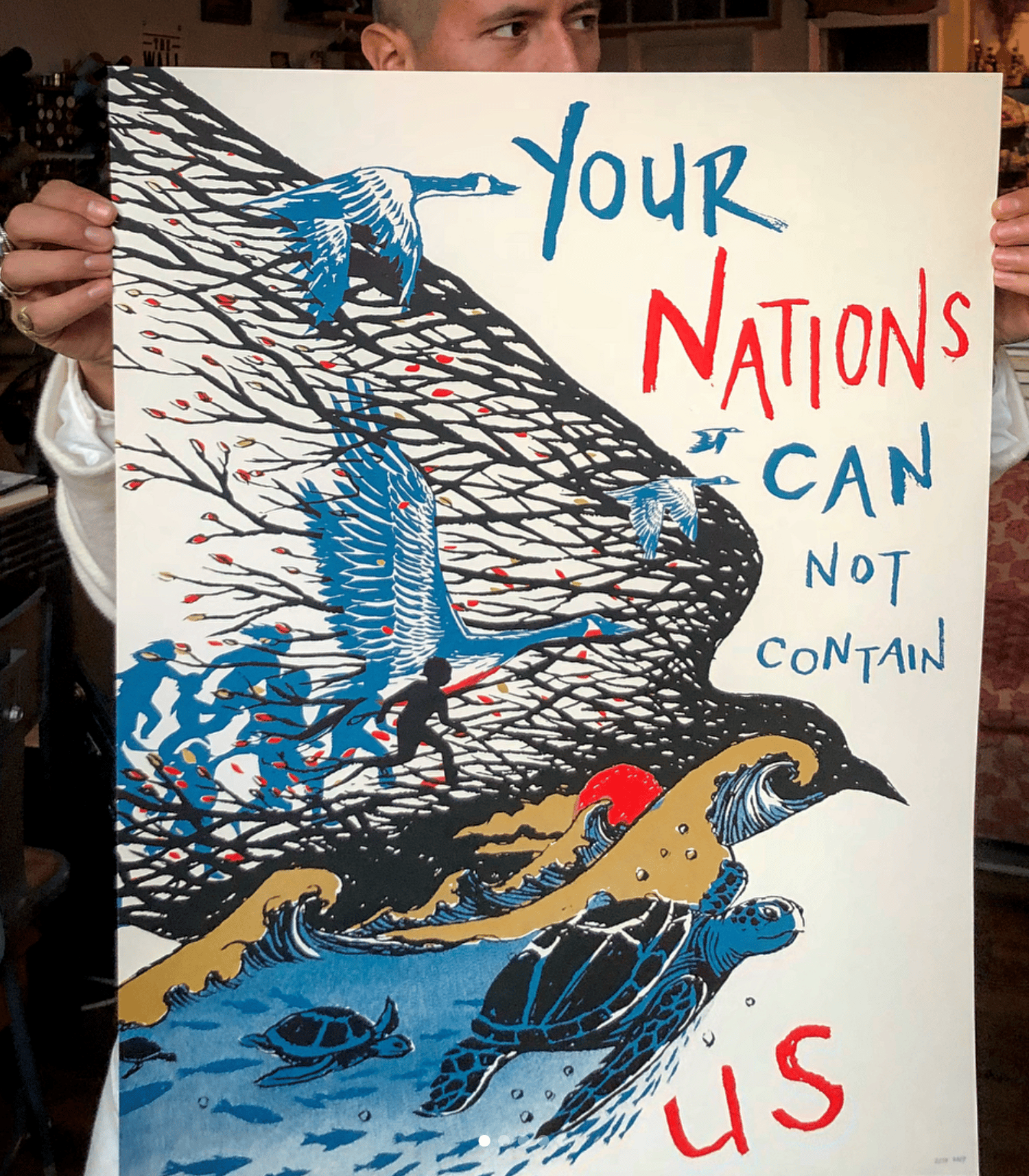 Nations Screenprint (for Colibri center for the human rights)
a 18"x24" four-color gold screen print by Jess X. Snow (@jessxsnow) featuring the migration of Canada geese, families, Hawaiian green sea turtles and a tree that forms the shape of a swallow.
Signed Limited Edition of 50
50% of proceeds will benefit Colibri Center for the Human Rights:
Your individual contributions support the Colibrí Center for Human Rights in our work to help families get answers about their loved ones missing on the U.S.-Mexico border. We believe that the policies and cultural narratives that put migrating peoples' lives at risk are unjust and inhumane. No human being should lose their life crossing a border and no family should experience the pain of searching for them. We are a 501c3 nonprofit organization and all your donations are tax deductible. Thank you for your support!
hand-printed on mountain paper by Ocelot Printshop, a community owned printshop based in Detroit, MI. The gold ink is metallic.