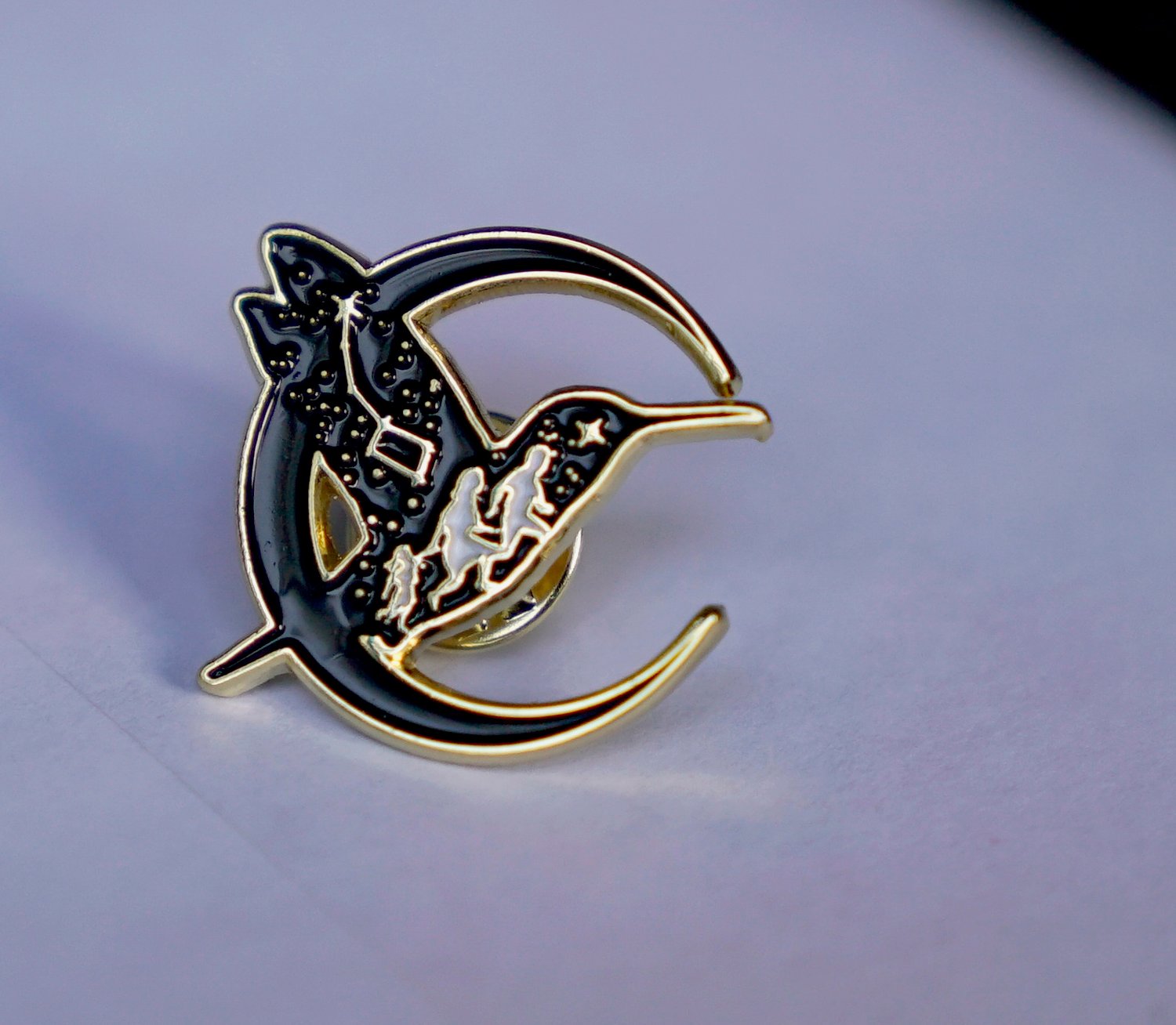 Polaris Andino Lapel Pin (for Colibri Center)
A black and gold enamel lapel pin designed by Layqa Nuna Yawar featuring the North Star, a humming bird, a crescent moon, and a family of migrants.
"1"x1" with a butterfly clasp backing.
50% of proceeds will benefit Colibri Center for the Human Rights, a family advocacy organization dedicated to end family related suffering in the US Mexico border.
"Polaris, or the North Star, has guided humanity moving across continents for our entire history and it is the star I came looking for after moving from the Andes of South America to the marshes of New Jersey in the USA. This is a symbol of hope and migrant imagination close to my heart in the same way that the hummingbird is. Hummingbirds have been with me since childhood and they represent people moving across continent the same way birds do and how they exist. This image represents a positive realignment of iconography, because it reframes the immigration sign created by the US Highway System and focuses on the perpetual act of moving across the earth as a natural phenomenon." — Layqa Nuna Yawar
Your individual contributions support the Colibrí Center for Human Rights in our work to help families get answers about their loved ones missing on the U.S.-Mexico border. We believe that the policies and cultural narratives that put migrating peoples' lives at risk are unjust and inhumane. No human being should lose their life crossing a border and no family should experience the pain of searching for them. We are a 501c3 nonprofit organization and all your donations are tax deductible. Thank you for your support! (https://ColibriCenter.org)